2 July 2012 Edition
Grassroots leadership
SINN FÉIN'S NEW MAYORS AND CHAIRS | ALL-IRELAND POLITICS IN LOCAL GOVERNMENT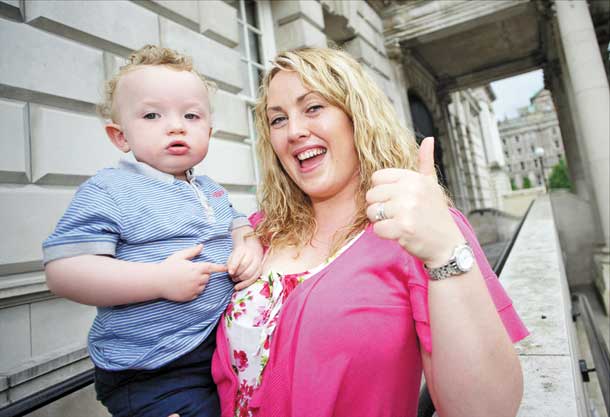 KEVIN CAMPBELL'S political journey has taken him from being a Long Kesh internee and a 'Blanketman' in the H-Blocks protests to being elected Mayor of Derry. His election at the council AGM on Tuesday 11 June comes ahead of Derry taking on the mantle of City of Culture next year.
The ex-prisoner vowed to "champion the city" and committed himself to being mayor "for each and every citizen" of Derry.
The Creggan man paid tribute to his family for their support and said he recognises that many challenges need to be addressed such as poverty, unemployment, lack of hope and ambition, alcohol and drug abuse and a growing problem where more of our young people are taking their own lives and these issues cannot be ignored."
Addressing Derry's unionist population the new mayor said:
"I recognise our diversity and, as a republican, I will cherish all of the people of this city equally. I want to reach out and create a process of purposeful dialogue and understanding that takes us forward as one city."
As an Irish speaker, Kevin said he is committed to using his year in office to help promote the language and Liofa 2015.
Concluding, he promised to work tirelessly to improve the quality of life for each and every citizen in the city "irrespective of creed, colour, culture, ethnicity or sexual orientation".
BELFAST
In Belfast, after an incredibly successful year by Niall Ó Donnghaile, North Belfast Sinn Féin Councillor Tierna Cunningham has been selected by the party to be the Deputy Mayor of Belfast.
"Belfast City Council is changing and I am sure many republicans who were elected to represent their areas in the past would not recognise it now," Tierna said.
The Whitewell woman and youth worker added:
 "I am a woman and a working mum and an elected representative so I will be hoping to show other women that it can be done and you don't have to be put in a box just because you are a mother."
NAVAN
At 21, Sinn Féin's Caoimhe Ní Shluáin has got the key of the door to the office of Mayor of Navan, becoming Ireland's youngest mayor and possibly the youngest ever.
A fluent Gaeilgeoir, Caoimhe graduated with a BA in Irish, Sociology and Political Studies from NUI Galway. In April 2011, she was co-opted onto Navan Town Council due to the election of Peadar Tóibín to the Dáil.
Caoimhe has been a leading member of Ógra Shinn Féin/Sinn Féin Republican Youth's National Executive for more than five years. She has been a member of Sinn Féin youth delegations to the Basque Country and Corsica.
In her acceptance speech, she paid tribute to the many Meath republicans who have stood true to the cause down the decades, including her mother, Eileen Shiels ("the most dedicated republican I have ever known"), a tireless worker with An Phoblacht.
Caoime laid down a marker that equality will continue to be one of her driving forces and hoped her election would particularly open a new chapter in closer co-operation between the local authority and organisations working with young people.
 LIMAVADY
Up in County Derry, Cathal McLaughlin may be older than his comrade Caoimhe but at 30 he still becomes Limavady's youngest-ever mayor, taking over the chains of office from Sinn Féin colleague Seán McGlinchey (See Page 16 for an interview with Seán)
The GAA player added: "I'm chuffed to bits, just ecstatic and so privileged the party is putting their trust in me. I just want to get on with it now and make a difference."
 CLONAKILTY
Cionnaith Ó Súilleabháin has been a doggedly determined and outspoken campaigner in County Cork and now, 18 years to the month when he was first elected a Sinn Féin councillor, he has been elected Mayor of Clonakilty. He is the first Sinn Féin Mayor of Clonakilty in 87 years.
His election is recognition of his commitment as, down the years, Cionnaith has ruffled more than a few feathers in the Establishment. He pipped a Fine Gael rival to the post 5-4 after being proposed at the council meeting by Labour Councillor Aidan Pendlebury, as the Cork Independent noted, "against the wishes of the Labour Party".
A tireless activist, Cionnaith is a founder member of the Clonakilty Fairtrade Committee which worked to make Clonakilty Ireland's first official Fairtrade town in 2003.