25 May 2012 Edition
Sinn Féin will ban fracking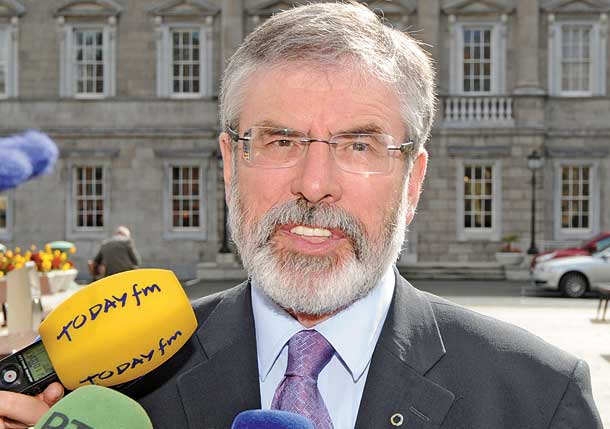 SINN FÉIN TDs and MLAs will move to ban fracking — the controversial 'hydraulic fracturing' gas exploration technique — anywhere in Ireland, Gerry Adams TD has told a public meeting in Carrick-on-Shannon, County Leirim, to discuss issues affecting rural communities.
Responding to a question from an environmental campaigner, the Sinn Féin leader pointed out that the party had voted to ban fracking at a previous Ard Fheis: "We gave a commitment to ban fracking and we will do that."
Sinn Féin has been a vocal opponent of the controversial gas exploration technique which has been  proven in other countries to cause water pollution and other environmental damage.
Fermanagh/South Tyrone MLA Phil Flanagan said that fracking in the north-west could cause serious environmental pollution and damage fish stocks and livestock.
Vermont has just become the first US state to ban the practice.