2 June 2010 Edition
Ritchie's public humiliation of O'Loan continues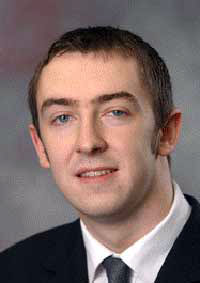 Margaret Ritchie's public humiliation of Declan O'Loan seems to be continuing apace, according to Sinn Féin MLA Daithí McKay.
McKay points out how, within minutes of Declan O'Loan issuing a statement calling for nationalist unity, Margaret Ritchie had issued a decree from Westminster demanding that he withdraw his statement.
"Not satisfied with publicly humiliating a party colleague Margaret Ritchie upon her return to Ireland withdrew the party whip from Mr O'Loan for having an opinion which differed from her own. Now she has gone further and sacked him from his two Assembly posts," he said.
"It is clear that Margaret Ritchie doesn't take criticism well. It is clear that her brand of tyrannical leadership from the benches of the British parliament will not tolerate the notion of Irish Nationalists and Republicans working together to advance the goal of ending British rule in Ireland."