2 June 2010 Edition
Full disclosure on children's deaths is vital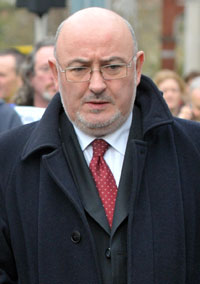 The latest figure from the Health Service Executive for the number of children who have died in the care of the 26-County State over the last ten years has risen to 37. This is a rise of 13 from the figure that Brendan Drumm was adamant about in recent times. The HSE says that 18 of these children died of unnatural causes and 19 died of natural causes.
Five of the children died from suicide, five of the deaths were drug related, two were unlawful killings, three died in road traffic incidents and three died in other incidents.
A total of 19 children died from natural causes and health related conditions, such as brain tumours, leukaemia, surgical complications and heart disease.
Sinn Féin Health & Children spokesperson Caoimhghín Ó Caoláin said confirmation of the deaths of 37 children is a tragedy in each and every case.
"One death of a child in State care is a death too many," he said.  
"This emphasises the need for full disclosure from the HSE and the Government. We know from the information leaked in the case of the late Daniel McAnaspie that he was a victim of the inadequate, dysfunctional and disconnected child care services.
"We need to be told the services provided or not provided in the case of each deceased child so that lessons can be learned and implemented."
Ó Caoláin said the HSE should publish in full the legal advice on which it based its claim that the files on deceased children could not be given to the investigation team established by Minister of State for Children Barry Andrews.
"The Government must also take heed of the view expressed by the Children's Ombudsman Emily Logan that the 'in camera' rule, where child care proceedings are not held publicly, is often being disproportionately applied and hampering investigations and that any proposed legislative change should take account of this," he added.