18 February 2010 Edition
More than a game BY MATT TREACY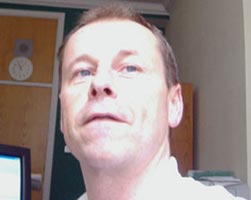 More football, less fighting please
Whatever about the new rules, the start of the National Football League has already brought a fair deal of controversy. Indeed, the part played in the generally mean-spirited games we have seen so far in Division One, and a few others, by the new rules is far from clear.  Managers, however, do tend to prefer blaming the bad behaviour of their charges on rule changes, referees, the presence of television cameras, the decline of the spring potato or lunar eclipses rather than any moral failing on the part of the players themselves - who of course are exemplars of fair play and sportsmanship.
The generally sensible Mickey Harte has claimed that the fact that Tyrone games are being televised means that players are more likely to be sent off and that incidents that take place are more likely to be analysed afterwards with added sentences passed on the basis of the video evidence. He does have a point and certainly the Competitions Control Committee (CCC) does seem to be more sensitive about those incidents that might be seen by the general public than those that take place in merciful obscurity. (Maybe Monaghan ought not complain so much about not being on the box!)
The media too appears to make a big splash over relatively minor spats on the GAA field in comparison, for example, to nasty incidents on the rugby field, some of which are far more malicious and indeed injury causing than anything seen on the football field, but which attract little media moralising. At the same time the rugby authorities are pretty vigorous and consistent in penalising players exposed by video evidence, but only where there has been actual injury or serious intent to cause the same. With the CCC, being from Tyrone, Dublin, Meath or being Paul Galvin seems to outweigh any other consideration!

BAD SPORTSMANSHIP
Having said that there is a ridiculous amount of cynicism and bad sportsmanship that is not only accepted as part of the game but is clearly encouraged by managers, and that cannot be blamed on referees or television. Indeed, refs would need to be clairvoyant at times in order to decide what exactly has gone on, given the amount of dishonesty among senior inter-county players.
All he sees sometimes is a player lying on the ground clutching some part of his anatomy. Unless he has actually seen it he must then decide if the player has been hit, and if so was it retaliation for him hitting another, or maybe he is over-reacting to a slight push or maybe nothing happened to him at all. Of course he can consult his sideline men or umpires, although they are not always the most reliable of witnesses. I saw one linesman last week who seemed to be incapable of deciding which team had put the ball out of play.
It also seems to be the case that every team in Division One is now playing to the same pattern, of dropping as many players behind the ball as possible when the opposition have possession. In fairness this game plan requires phenomenal levels of fitness and is arguably more effective on the slower ground at this time of the year, but it can lead to pretty awful viewing for the spectator.
It also has the potential, when allied to the employment of full-on tactics to impede players, of leading to confrontations of varying degrees of intensity. In fairness, Dublin and Derry did so to one another last Saturday but the only crime that seems to have been perpetrated was the boring of the large attendance. The fact that Derry only scored once in the second half, and twice from play in the whole game may be taken either as a tribute to Dublin's defensive tenacity or a sad comment on the quality of the Bradleyless Derry men. Not that Dublin supporters will mind. Given a choice between winning ugly and looking pretty when being beaten there are few who will opt for the former, especially after the calamities that have befallen in recent years..

CLOSER TO RUGBY
Niall Cahalane, a former team mate of current Cork manager Conor Counihan on the All Ireland winning teams of 1989 and 1990, was scathing about last weekend's display between his own county and Kerry. According to him the only attributes required in the game now are physical strength and athleticism. He further claimed that soon it will be impossible to tell the difference between gaelic football and rugby!
I only saw the highlights, so I can't really comment, but it looked like an open enough game with some nice scores, including an excellently worked goal from Paul Kerrigan. There is without doubt an 'edge' to Cork v. Kerry games, as there always has been, and this has been intensified by their far more regular appearances over the past few years. It is more likely than not that they will meet again twice in this year's championship and it may not be pretty.
The pretty game starts in earnest at the weekend with the much anticipated meeting of All Ireland finalists Kilkenny and Tipperary under lights in Thurles. Much will depend, of course, on what sort of teams either fields but it promises to be interesting.