18 February 2010 Edition
Ritchie taken to task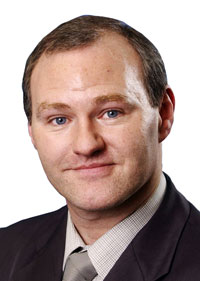 Sinn Féin west Belfast MLA Paul Maskey has launched a scathing attack on the SDLP leader and Department for Social Development (DSD) Minister Margaret Ritchie after her criticism of a £20,000 advertisement campaign on the agreement made at Hillsborough.    
Maskey said: "Before attacking others for allegedly wasting public money the SDLP leader needs to put her own house in order. It was recently revealed that her department had wasted thousands of pounds on booking flights that were then not used.
"More disastrously she has spent around half a million pounds of public money on the Andersonstown Barracks site and other areas of disadvantage, with nothing to show for it. Her sole objective has been to thwart the preferred options of local people around the proper development of the land.
"So, £500,000 or 25 times the amount that the consultation planned by the Office of the First Minister and Deputy First Minister will cost, has been spent by Margaret Ritchie to no positive effect for the people of west Belfast.    
"The wasteful and incompetent approach to this development by DSD owes more to SDLP obsession with opposing anything they believe is supported by Sinn Féin, irrespective of the wishes of local people."