11 February 2010 Edition
TG4 revisits execution of George Plant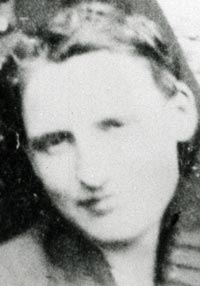 A docudrama series called Ceart agus Coir is currently broadcasting on TG4, investigating capital punishment in Ireland since the establishment of the State and re-enacting old murder cases from the first half of the 20th century.
Programmes Five and Six in the series examine the controversial execution of Tipperary republican George Plant for the murder of an alleged IRA informer, Michael Devereux, on Slievenamon Mountain in September 1940. The first episode airs at 10.15pm this Thursday 11 February, continuing at the same time the following Thursday, 18 February
George Plant fought in the Black and Tan War and the Civil War and continued his involvement in the IRA into the 1930s and 1940s. He was first tried in the Special Court for the murder, where the case against him collapsed when witnesses withdrew sworn statements. Under new legislation, he was tried in the Military Court with the same evidence that had been withdrawn at the previous trial. He was found guilty at the second trial and was executed by firing squad in Portlaoise prison on 5 March 1942. It has been described as one of the most distressing chapters of Irish legal history.
Re-enactment of the execution of George Plant