11 February 2010 Edition
More than a game BY MATT TREACY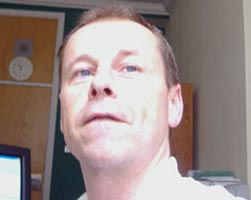 Early days for Big Guns
THOSE OF YOU who texted me last Sunday to suggest that Dublin were surely certain now of winning the All Ireland could be right. Although we won't read that much into a Walsh Cup win over Wexford just yet. Early days!
Oh, sorry, you meant the footballers! Yes, well strangely enough all of you who suggested that this will be the case all come from the same place. Yes indeed, the place where Roger Casement, well we won't go into that now...
Dublin were relatively impressive last Sunday in Killarney but then turning up at all was almost guaranteed to be a relative improvement on what happened last August. There were those who doubted the capacity of Dublin football, not just the players on the day, to recover from that debacle.
Pat Gilroy was in an invidious position. Unless he walked away, and significantly there was no major pressure on him to go, simply because no one else probably wanted the job, he had to do something and so far he seems to be going the right way.
First of all, he set realistic goals – to restore a bit of pride and to compete, but also to accept that Dublin were a good bit off the pace when it comes to deciding the destiny of Sam Maguire. More importantly, he made a trawl for potential new panellists, something that was screaming out to be done, particularly after last year's county championship, when some big names were made look not so big by less fashionable clubs and lesser known names.
Some of those featured prominently against Kerry and at the very least there will be competition for places, with some regulars by no means assured of coming back in. And in fairness too, the five survivors from the quarter final also look to have returned with a new lease of life and to have buried a few ghosts. If they keep playing like that no one will grumble no matter how far they go in 2010.



KERRY will not be panicking. They are not long back from holiday and only started a handful of those who beat Cork in September, and of those only Paul Galvin seemed to play with the same gusto. Perhaps the only worrying aspect from their perspective was that not as many of the peripheral players did as well as their Dublin counterparts but it is only the beginning of a long year.
One suspects that Jack O'Connor will see the league this year as less an opportunity to retain the title than to fill whatever gaps he believes need filling and ensuring that he has the panel properly tuned up for the Championship. The experience of the past number of years, however, has been that a bad league run, even for teams that were considered All Ireland contenders, was a poor basis for the summer. Losing is a bad habit and it is one that Kerry will not wish to cultivate and they are faced with some tough games in the series.
Tyrone are in a somewhat similar place and will be hoping after Stephen O'Neill's unfortunate injury that they are not going to have another year waiting on key players to recover. Having said that some of the newcomers were impressive in the McKenna Cup, even if they did lose in the final and were beaten pretty well by a Derry team last Saturday, although one suspects that like the Dubs they would hope that the best part of their year is not in the early part of it.
It is far too early, of course, to make any sort of predictions based on what we have seen so far and of the obvious contenders only Cork seem to have picked up from where they left off, and they are certainly one of those who if they can address some of the flaws exposed by Kerry are certain to be still playing in autumn.



I MENTIONED the Dublin hurlers at the beginning and all the signs so far are that they have come on from last year and crucially will have a stronger panel to pick from with the accession of some good new players and the return of Ronan Fallon whose loss last year was inestimable.
Even without most of the players who defeated Wexford in last year's Leinster semi final, they beat them with 13 men for most of the second half. They are sharper, more aggressive, physically a match for most and are running up nice scorelines, and that without the presence of Dotsie.
The Walsh Cup final with Galway is on Sunday with both teams still well short of their optimum pick but nonetheless it promises to be a lively encounter with both anxious to lay down a marker for the league and maybe even later in the summer, once other matters are taken care of.