28 January 2010 Edition
More than a game BY MATT TREACY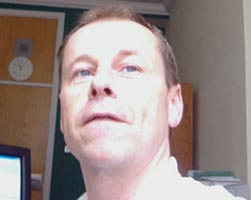 Sidelined but never silenced
When I told a chap off the team last week that my broken arm would mean that I would not be able to play this year, he manfully resisted the temptation to burst into tears of despair. Underwhelmed I think might be the apt expression. Indeed, his silence may even have been due to the fact that he was pondering placing a large amount of money on us winning the championship.
Which reminds me in a roundabout way of a story about Christy Ring which I've never had an excuse to use before. Cork were preparing for an All Ireland final and one of the team had a serious injury that ruled him out of contention. Christy went to visit him in hospital where he sat listening to your man wallowing in self pity and lamenting that he would not make the side. Eventually he had enough. "Ah sure it could be worse," said Ring.
"How could it be worse," came the plaintive response.
"It could have been me."
Anyway, my contribution this year will be made on the sideline, making shrewd judgements based on a calm and detached assessment of the play on the field. Well, that is the ideal but unfortunately a red mist tends to descend, which means that not only do I not be in any fit mental state to 'read' the game but I often stop even being able to identify individual players.
Ciara has benefited financially from this over the years, picking up bets on how long I will sit quietly before losing the plot and screaming at the blurred figures in front of me. It is a family trait that the child appears to have escaped and I am by no means the worst offender in the family. I have an uncle who in the past tripped up players on the sideline and on one occasion even executed a spectacular hook on an opposing player as he essayed a dashing solo run along the sideline. Which would have been fine and commendable had he actually been playing on, rather than managing, the team. Another speciality was to run onto the pitch when a close in free was awarded, ostensibly to tend to an injured player or dispense defensive advice but actually to get a chance to stand on the sliotar in the hope of frustrating a crisp lift and strike by the enemy's free taker.



Then there was my late uncle Declan, who at the Armagh semi final in 2002 worked himself into such a frenzy that he earned the ultimate tribute from Ciara. "Dad, he's even worse than you." At the drawn game with Kerry in Thurles in 2001 he got so carried away that he thought that Dublin had won. It was only when he was commenting on the decency and sportsmanship of the Kerry supporters who were shaking hands with us that I realised his mistake and told him that Maurice Fitzgerald had equalised with that spectacular sideline kick at the death. "Shower of bastards", was his pithy response to that news.
Anyway, you will be pleased to know that I have avoided the need to have my arm reconstructed with welding rods and rivets. However, I have not done quite as well as the woman who was there the first night and who I met again in James Hospital on Monday morning. She had fallen and put out her elbow, downed two swift whiskeys and set it back into place herself. Now they were going to remove her cast altogether while a wimp like myself will be trussed up for another three weeks. And who said Clint Eastwood westerns had no pedagogic value? 

An Phoblacht Magazine
AN PHOBLACHT MAGAZINE:
Don't miss your chance to get the second edition of the 2019 magazine, published to coincide with Easter Week
This special edition which focuses on Irish Unity, features articles by Pearse Doherty, Dr Thomas Paul and Martina Anderson.
Pearse sets out the argument for an United Ireland Economy whilst Pat Sheehan makes the case for a universally free all-island health service.
Other articles include, 'Ceist teanga in Éirinn Aontaithe', 'Getting to a new Ireland' and 'Ireland 1918-22: The people's revolution'.