28 January 2010 Edition
Stop and Search deemed an 'abuse of power'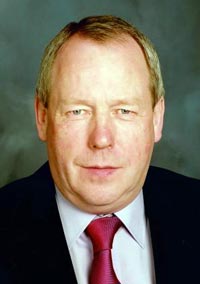 Sinn Féin Omagh town councillor Sean Begley has condemned the recent upsurge in the number of stop and searches by the PSNI under section 44 of the Prevention of Terrorism Act. News emerged on Thursday 21 January that the number of stop and search operations carried out by the PSNI last year was almost three times as high as the previous year.
There were 9,548 cases of stop and search or questioning in the financial year to March 2009, compared to 3,234 in the previous year.
The local Sinn Féin councillor, who is also a member of the local District Policing Partnership, described the surge as an 'abuse of power':
This "is a total and blatant abuse of powers," said Begley. "There is a concern that the PSNI are using these powers to harass and intimidate people needlessly. Indeed, the overwhelming majority of people who were held under the stop and search powers were not arrested or charged.
"These very powers were this month deemed 'illegal' in the European Court of Human Rights.
"I believe the abuse of these powers has obviously adverse implications for community relations. I would go as far as to say that the stop and search powers are counter-productive.
"Certainly in my capacity as member of the District Policing Partnership in Omagh I will be bringing these concerns to its next meeting and have been assured that these same concerns will be raised by my party colleagues on the Policing Board."