3 December 2009 Edition
Ferris calls for focus on economic aspects of Corrib project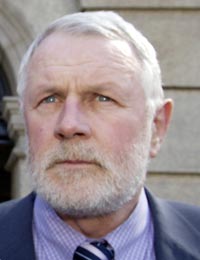 SINN FÉIN Spokesperson on Natural Resources Martin Ferris TD has called on the Government to focus on the economic aspects of the Corrib gas project.
Ferris has asked Minister Eamon Ryan to state the Government's position following the decision of An Bord Pleanala to order Shell to re-route the pipeline away from homes in the Rossport community with particular emphasis on the benefits or otherwise for the Irish people.
The North Kerry TD said: "The decision to re-route addresses many of the objections of people in the area. However the pipeline is still being allowed to come ashore albeit with considerable changes to the original plan. It is unfortunate that it has taken so long, and such a prolonged struggle on the part of people in Rossport, to bring even this about but it proves that genuine community activism based on real concerns about safety can have an effect even in the face of a sustained campaign by the company and the state against those involved.
"The gas is still projected to come on line in 2011 and it is vital that, in the interim, not only are the outstanding safety and environmental issues addressed but that a renewed examination is made of the economic aspects of the project. As I and others have pointed out on many occasions, the current licensing and revenue provisions mean that this country will not benefit to the same extent as others from the coming onshore of the Corrib gas.
"For that to happen we need at the very least to bring our taxation and royalties into line with other states which have used their mineral resources as a major economic stimulant. At a time when the Government is transfixed by negative economics the potential revenue from the resources that lie off our coast could not only avoid the need to undermine public provisions but could in fact inject a massive injection of capital which would lead to growth based on our own resources."