22 October 2009 Edition
Foyle MLA launches drugs awareness booklet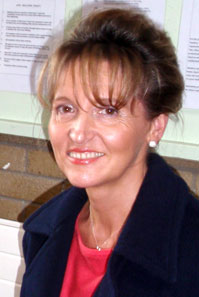 A DRUGS AWARENESS booklet covering the most widely-used narcotics and tell-tale signs of abuse (including alcohol abuse) has been launched by Sinn Féin in Derry this week by Equality and Human Rights spokesperson Martina Anderson MLA.
The full-colour publication also lists contact details of local support services in the Derry area.
Launching the booklet, Martina Anderson said:
"We all know the many issues and problems that surround drug and alcohol misuse in our city. I have also met people whose lives have been devastated by drug or alcohol abuse.
"I believe there is a growing drug problem in our communities and it is important that parents are in possession of as much information as possible to help recognise the symptoms of drug use."
DISTRIBUTED TO HOMES
Sinn Féin activists will be distributing this information booklet to schools, statutory agencies, health providers, the community and voluntary sector and local businesses as well as to as many households as possible in the coming weeks.
The information covers a number of specific drugs in popular usage and the tell-tale signs of abuse and provides local contact details of support and counselling services.
Sinn Féin says that it hopes the public launch and delivery in the community will help raise awareness of the issues around drug and alcohol abuse.