30 July 2009 Edition
Anderson tells DUP - 'Equality not up for sale'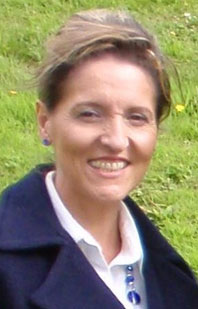 Speaking after a statement from DUP leader Peter Robinson, criticising the make-up of the Equality Commission, Sinn Féin's Equality and Human Rights spokesperson Martina Anderson MLA said:
"The reality that Peter Robinson and the DUP must acknowledge is that all of the equality mechanism and safeguards flow directly from the Good Friday Agreement and Sinn Féin has made it very clear that these aspects are in no way up for sale.
"I accept the point that we must look at equal make-up and balance of many organisations; I put it to Peter Robinson that he take the same interest in the make-up and appointments within the senior civil service. As a former Finance and Personnel Minister he had direct responsibility for the civil service and I am therefore certain he was aware of the imbalance within that organisation.
"The Equality commission has been in existence for just over ten years, compare this with the time the civil service has had to rectify the imbalance within its structures.
"Once again I want to make it clear that Sinn Féin will not allow the equality measures secured under and which flow directly from the Good Friday Agreement to be undermined in any fashion."