16 July 2009 Edition
Liverpool events on Irish unity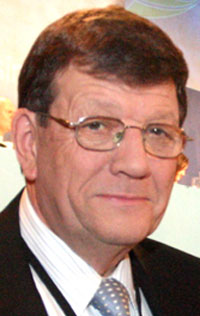 SINN FÉIN MP Pat Doherty was in Liverpool on 30 June at the memorial to An Gorta Mor in the city centre.
He addressed a well-attended public meeting at Liverpool's St Michael's Irish Centre as part of a series to open up the debate in a number of key cities on the question of Irish unity and in the run-up to next year's conference in London in February.
MEETINGS
During the trip, Pat Doherty visited Irish Community Care Merseyside and met workers dealing with frontline problems and concerns to the Irish community in Liverpool. He also visited the Irish Studies Institute, and met leading academic Ian McKeane, who also addressed the public meeting later that evening.
The following day, the Sinn Féin delegation travelled to London to attend the National Day Reception at the Venezuelan Embassy to mark the anniversary of the South American country's independence.
• Liverpool's James Larkin Society's march and rally takes place on 25 July, beginning near Larkin's birthplace at Combermere Street, Liverpool at 1pm. Speakers will include Sinn Féin's Seán Oliver.