16 July 2009 Edition
Ó Donnghaile condemns east Belfast violence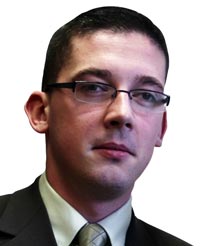 SINN FÉIN representative for east Belfast Niall Ó Donnghaile has condemned the violence that broke out at the Bryson Street, Newtonards Road junction on Tuesday night.
 Ó Donnghaile, who was in the area at the time, said on Wednesday,  
"Last night I received a phone call shortly after 9pm informing me that there was trouble close to Saint Matthews Chapel.
A number of newly developed homes in the Pitt Parade area were damaged, including the home of a heavily pregnant lady.
I want to say without equivocation that these attacks were completely wrong and are in no way representative of the Short Strand community. This trouble is being instigated by young people on both sides, who have been engaged in anti social behaviour at this same interface for over a year now. They are mostly doing this through mobile phone contact as well as using internet social networking sites like Bebo and Face Book.
There is no appetite within the Short Strand community for a return to this type of situation. We must continue to work together, as we have been doing, to ensure that no more attacks take place. Last night I spoke on the telephone with a number of Unionist councillors; we must continue to ensure that neither community allow a small and unreflective element to hold our communities to ransom for the sake of thuggery and anti social behaviour. We must continue to engage and work together for the betterment of our people."