23 April 2009 Edition
North needs greater fiscal autonomy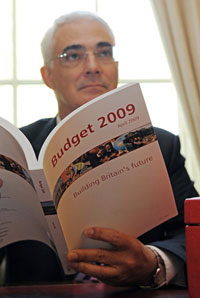 SINN FÉIN has again called for greater fiscal autonomy for the North and a single, all-Ireland strategy on taxation and economic development.
Speaking prior to the British Chancellor Alastair Darling tabling his budget on Wednesday, Sinn Féin Economy Spokesperson and South Antrim MLA  Mitchel McLaughlin said:
"The present economic climate in which we find ourselves only strengthens the argument for greater fiscal control in the hands of locally elected politicians. Politicians who are responsible to the electorate need to take more control of our economic destiny. Decisions taken by the British Treasury are taken in the interests of the British Government, the British Banking system and economic conditions pertaining principally on the island of Britain. Any affects that these decisions have on conditions in the North of Ireland are peripheral to the thinking of the British Treasury.
"Sinn Féin believes that the only long term solution facing us on this island, both north and south, is a single strategy on taxation and regional and economic development.
"This Budget as with previous British Budgets will only serve to highlight the continued futility of partition and it's detrimental impact on the lives of all citizens living here."