22 January 2009 Edition
ROSEMARY NELSON INQUIRY: Ronnie Flanagan gives evidence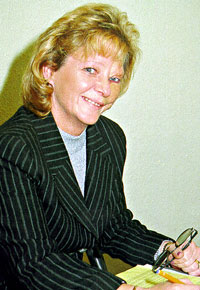 Ex-RUC chief knows nothing (or so he says)
BY LAURA FRIEL

APPEARING last week before the Rosemary Nelson Inquiry, the former RUC chief constable and head of Special Branch, Ronnie Flanagan, claimed to be remarkably ill-informed.
Flanagan was "unaware", "did not know", "was not briefed" and "did not recall" when questioned by the inquiry's lead counsel, barrister Rory Philips.
In the first of three days of evidence, Flanagan described Rosemary Nelson as an "immoral woman" but denied the allegation levelled by other RUC officers that the Lurgan solicitor was in league with the IRA.
Disassociating himself with the allegation, Flanagan claimed his "impression at the time was that Rosemary Nelson was a lawyer who was doing her job".
In a statement to the inquiry, Flanagan had said he did not believe any files were kept on Rosemary Nelson by the RUC. Confronted with evidence, the former chief constable claimed to be "surprised" to hear of the existence of such documents.
Questioned by the lead counsel, Flanagan said he did not know his Special Branch officers kept files on Rosemary Nelson.
Responding to further questions, Flanagan said he did not recall being told a US senator wrote to British officials claiming Rosemary Nelson's life had been threatened by an RUC officer.
Flanagan told the inquiry he had not been briefed on the claims of other officers that Rosemary Nelson was having an affair with an IRA member and he said he did not know of documents claiming that the solicitor was trying to influence a witness in an IRA murder case.

SPECIAL BRANCH NUMBER
In his statement, Flanagan claimed, he was "not aware of any files, paper or otherwise, that have been kept on Mrs Nelson".
Informed by the inquiry's barrister that evidence gathered by the inquiry had shown that Rosemary Nelson had a Special Branch number, signifying the existence of files on her, Flanagan said he "would have been surprised that there would".

He added:
"I had no personal reason to understand that there would be any material that would make appropriate the creation of such a file."
The former RUC chief said he had become aware of the existence of such files only after recently reviewing evidence already given to the inquiry.
This is not the first time denial has been deployed by Ronnie Flanagan.

UNITED NATIONS
In a draft report to the United Nations in 1998, the Special Rapporteur on the independence of judges and lawyers, Param Cumaraswamy, recorded that it was remarked during his meeting with then RUC Chief Constable Ronnie Flanagan and other senior RUC officers that some solicitors "may in fact be working for the paramilitaries".
The meeting was about allegations of threats made by RUC Special Branch against Rosemary Nelson. The chief constable had subsequently telephoned the UN official in Geneva and insisted that this remark was excluded in the final report.
During a BBC Panorama programme broadcast in June 1999, Flanagan denied making these remarks. In the same interview he claimed to have no recollection of contacting the UN Special Rapporteur or of insisting the remark be excluded from the report. Flanagan later denied making the Geneva call.