18 December 2008 Edition
Adams to launch Gib exposé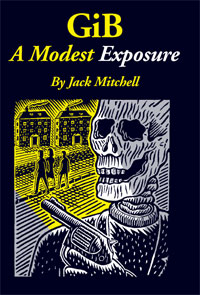 GERRY ADAMS will launch the poem Gib: A Modest Exposure, by Jack Mitchell, in Cultúrlann MacAdaim Ó Fíaich on Belfast's Falls Road this Saturday, 20 December, at 2pm. This year is the 20th anniversary of the killings on 'The Rock'.
The epic poem, which is an exposé of the British Government's role in the killing of IRA Volunteers Mairéad Farrell, Dan McCann and Seán Savage on Gibraltar in 1988 and the subsequent attempts to cover up the killings is written, according to Adams in his introduction, "in the best traditions of satirical writing".
Meanwhile, the novelist John Arden will launch the poem in the Crane Bar, Galway, at 8.30pm on Monday 22 December. Everyone is welcome.