13 November 2008 Edition
GAA clubs torched in Tyrone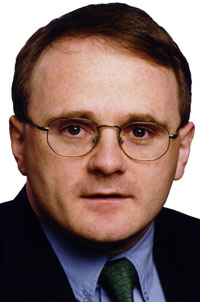 TWO GAA premises in County Tyrone were badly damaged in what are believed to be loyalist attacks last weekend.
The attacks took place on GAA clubhouses near Cookstown and outside Dungannon.
Speaking after the two GAA clubs at Edendork and Cookstown County Tyrone were attacked by arsonists last weekend Barry McElduff, who chairs the Northern Assembly's Culture, Arts and Leisure Committee said:
"It is very upsetting to see these GAA clubs vandalised and burned in this way. The arson attacks on GAA clubhouses or indeed any other community premises, including Orange Halls, need to stop immediately. This weekend has witnessed one GAA Club premises destroyed and another GAA building badly damaged in sectarian attacks.
"The GAA plays a hugely positive role in local communities. It is the main social focus for very many families and young people.
"However, GAA Clubs are disadvantaged when it comes to making compensation claims. There is urgency for GAA clubs to be included in the special compensation scheme that is being established for such attacks. Currently some GAA clubs are excluded as they are designated as commercial premises. GAA halls are community halls and the developing compensation scheme needs to take account of these particular circumstances.
"Let us be very clear, there is no difference between the aftermath of a sectarian arson attack on a GAA hall and a similar style attack on premises belonging to the Orange Order. All affected communities which use these halls are left to pick up the pieces.
"We also need to see quicker and more direct action from the PSNI when these attacks occur. There are clear delays in the delivery of certificates from the PSNI stating that these are sectarian attacks. This causes further problems for those GAA clubs which are processing compensation claims."