9 October 2008 Edition
Unionist Ministers vote to block North Belfast housing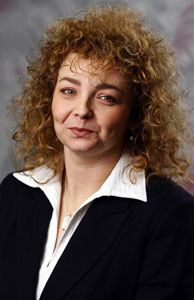 SINN FÉIN MLA for North Belfast, Carál ní Chuilín, has slammed the decision by Unionist Ministers, North Belfast MLA Nigel Dodds and Michael McGimpsey, sitting on Belfast City Council who voted against a planned housing development in North Belfast.
Ní Chuilín stated that it was duplicitous of the Minister who signed up for the Programme of Government and the Equality agenda in Stormont to be voting against this in the City Council.
Speaking on Tuesday Ní Chuilín said:
"This is a much needed housing development in North Belfast. There is an massive waiting list for housing in the North of the city, 83% of which is from the nationalist community. This new development would go some way to addressing this.
"However at this months Full Council meeting at Belfast City Hall Unionist Ministers voted against it.
"The excuses they gave for doing so were weak and clearly exposed the sectarian nature behind their decisions. They argued that there would be noise disturbances to nearby residents and that it would create another interface. You only have to go and look at the site where the development will be to see this would clearly not be the case.
"Both the DUP and UUP signed up for the Programme for Government and the Equality agenda yet here we have two Unionist Ministers voting against the provision of much needed housing in North Belfast. This is an extremely duplicitous and underhanded move. It boils down to unionists signing up to equality in one institution while riding roughshod over equality in another."