18 September 2008 Edition
Wages and wealth in Ireland today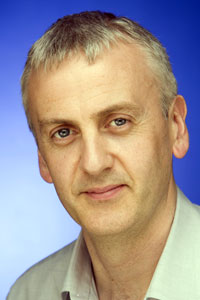 Rich man, poor workers at the partnership talks
BY ROBBIE SMYTH

BONUS SCHEMES, pension top-ups, share options, company cars, expense accounts  – these are all salary issues that are not being discussed at the partnership pay talks this week. Yet they are the accepted perks of the job of a significant group of Irish workers: the politicians and executives who are asking the majority of Irish workers to take a wage freeze in 2009, or even a wage cut.
You may be one out of every two Irish private sector workers who don't have a pension, who this year are more indebted than ever before and who could be facing redundancy but don't have the golden parachutes and bail-outs of the executive establishment. So how does your pay packet compare to the 20 tribunal lawyers who have earned over €1 million each, or the 4,000 tax exiles registered in Ireland?
First the politicians. 2008 began with a debate over substantial pay awards to government ministers, the Taoiseach and Tánaiste. The Taoiseach's proposed €38,000 increase was slightly below the average annual wage of Irish industrial workers (measured by the US Department of Labour) at €39,700 and a good bit higher than the OECD's 2007 estimate that the average private sector worker earned €29,000.
The average civil service employee earned €912.35 a week in the 12 months to March 2008, giving them an annual wage of €47,424. So the Taoiseach would get a pay rise equal to 80 per cent of the average civil servant's annual wage.
As it stands right now the Taoiseach, who has been hosting the pay talks in Government Buildings, is paid €278,617. The Tánaiste earns €245,296 a year. The lowest-paid TD, those with less than seven years in the Dáil, earns a basic €100,189 annually. All TDs, ministers and senators got a 2.5 per cent pay rise in September as the last part of the current state pay agreement.
However, the money paid to TDs does not end there. In July, the ministers got increases in their expenses of between 1 per cent and 4 per cent. These expenses are tax free and unvouched for.
There has been a plan to reform this system, which pays car mileage expenses to TDs even if they travel by bus or train to the Dáil. The pay talks are on a deadline – yet TDs and senators have now already spent two years discussing their own expenses without coming to a conclusion and in the future, they will be able to claim expenses without receipts.
Other public sector employees have got small wage increases running at 3.6 per cent – lower than the consumer price index rate of 4.3 per cent, meaning that many of these workers are worse off. The average public sector worker earned an annual salary of €48,933.
Central Bank figures add to the gloom for the average worker, with figures in their most recent quarterly bulletin showing that average household wealth fell by €32,600 in 2007. The Central Bank figures show that there are 1.51 million households in the 26 Counties and that the average household has borrowings of €128,300. The net wealth of 80 per cent of these households is tied up in the family home, so their financial position is illusory.
Life on the average wage is getting tight as you are paid less in real terms, you owe more, and your savings – whether it is a house or a pension fund – are all worth less, and day-to-day costs are much higher.
So what about the top earners; how are they doing in 2007 and 2008?
For some at the top, on first looks it is not so good. Take the case of Maurice Pratt, chief executive of C&C, who brew Magner's Cider. He saw his pay cut by 30 per cent in the year to the end of February 2008. But on closer examination we can see that Maurice's pay was not cut. He took home €1.04 million but missed out on a bonus payment. In 2007, Maurice earned €1.48 million, and could technically be paid a bonus of up to 80 per cent of his annual salary. So a bad year for Maurice was a wage that's 26 times over the industrial average wage, and I guess he has a company car among other perks of the job (and I doubt it's a Fiat Punto!).
Ryanair's Michael O'Leary's 2007 salary as chief executive was €595,000, up €30,000 on 2006. His total package (including bonuses, etc) was €1.22 million, up 23 per cent on 2006.
Bank of Ireland's Brian Goggins's total package for 2007 to 2008 was down 25 per cent to a miserly €2.97 million, but his actual wage (before bonuses, etc, kick in) went up €55,000 to €1.16 million. Similarly, at AIB, Eugene Sheehy took home 14 per cent less in 2007 than 2006, but still managed to pull in a €56,000 wage increase.
A recent survey by Hewitt Associates found that directors of Irish companies achieved an average increase of 12 per cent in their basic pay in 2007 and what they describe as a "staggering" 30 per cent increase when you count bonuses and other perks.
The average increase in the USA was 4 per cent, with EU directors getting between 3.5 per cent and 7.5 per cent and the average wage for an Irish chief executive €1.3 million.
One of the key features of the salaries paid to executives and Irish politicians, especially ministers, and what makes them so different from the average worker is the pension they have.
Executives amass huge pension funds and politicians get them by way of a retirement gift. If you are a minister with ten years' service you are entitled to a pension of 60 per cent of your exit ministerial salary. To fund a pension like this in the private sector takes a fund of over €4 million. So here is where the bosses and ministers come together: when they retire and get to enjoy pensions still multiples of the average wage.
The Central Statistics Office published in early September a pensions update which showed that only 54 per cent of workers had pension coverage. However, this figure is buoyed up by nine out of every ten public administration and defence workers having a pension, compared to just one in ten in the hotel and restaurant sector.
So it seems that the real pay issues haven't made it to the partnership talks this week and probably never will, but those who support Irish workers having a pay pause need to think long and hard about whether this will really apply to all Irish workers.
An Phoblacht Magazine
AN PHOBLACHT MAGAZINE:
Don't miss your chance to get the second edition of the 2019 magazine, published to coincide with Easter Week
This special edition which focuses on Irish Unity, features articles by Pearse Doherty, Dr Thomas Paul and Martina Anderson.
Pearse sets out the argument for an United Ireland Economy whilst Pat Sheehan makes the case for a universally free all-island health service.
Other articles include, 'Ceist teanga in Éirinn Aontaithe', 'Getting to a new Ireland' and 'Ireland 1918-22: The people's revolution'.