24 July 2008 Edition
No pay deal reached as job losses increase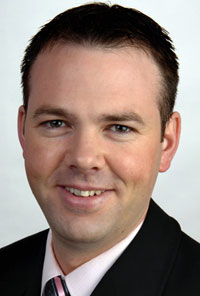 BY STEPHANIE LORD
THE Central Statistics Office has released figures revealing the true scale of downturn in employment in the construction sector in the 26 Counties. The figures are worse than were originally expected with 15% less people working in construction than this time last year. An estimated 40,000 builders have lost their jobs in the past 12 months. The live register has increased 27% in the past six months. The figures also showed that are more foreign nationals who made up the largest part of those working in construction (the state's largest sector of employment) now signing on. A third of the monthly increases of those joining the live register are women. Due to the downturn in the housing and property market which is causing the job losses, builder Paddy Kelly of Redquartz Developments is now calling for leftover housing stock to be used for social housing.
FAS have this week forecast that 24,000 jobs will be created during the year, however any gains made from this will be insignificant given there are predictions of a loss of a further 31,000 jobs during 2009.
It is also expected that as the number of unemployed in the state eventually reaches 7% by the end of 2009, more people will be leaving the state to find work than entering it.
While the job losses continue there is still a lack of progress in the Social Partnership pay talks as unions and employers fail to reach agreement on pay issues, collective bargaining rights, agency workers, and management of workplace changes.
Trade unions have said that although social partnership had guaranteed 10% pay increases over 27 months but workers have lost out in real terms over increasing inflation rates.
David Begg, the General Secretary of the Irish Congress of Trade Unions has stated previously that the deadline is the end of July. It is believed that if any progress is to be made, it must be done during the next fortnight.
30 job losses in Glenealy
Wicklow Sinn Féin representatives, Councillors John Brady and Eamon Long and have described news that 30 jobs have been lost at the Kerry Foods plant in Glenealy as a "devastating blow – not only to those 30 people and their families – but also for the local economy."
Speaking about the devastating news Councillor Brady said:
"County Wicklow has suffered a number of major job losses in recent times – especially in the south of the county. We urgently need the government and in particular the Minister for Enterprise, Trade and Employment to intervene." The councillors also stated that immediate support for these workers was required, "Alternative industries must be attracted into the county. We cannot allow a fatalistic attitude to prevail at this time of economic uncertainty. The Government has a major responsibility to bring an end to the downward spiral of job losses that has blighted this country in the recent past."