3 July 2008 Edition
O'Dowd welcomes Hamill Inquiry Ruling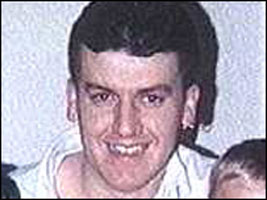 A decision in the High Court in Belfast, calling on British Secretary of Sate Shaun Woodward to once again re-examine the remit of the Robert Hamill Inquiry has been welcomed by Sinn Féin MLA John O'Dowd.
"The Hamill family in their bid to establish the truth about the murder of Robert have had obstacle after obstacle placed in their way by the British Government. The British policy of concealment and cover-up has been in full swing", O'Dowd said.
"It is now time for the British Sectary of State to allow a fully Independent Inquiry to take place and to stop dragging the Hamill family through the court system", he added.