15 May 2008 Edition
Sinn Féin condemns attack on PSNI officer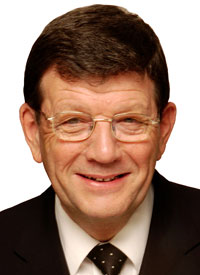 SINN FÉIN has condemned an attack on Monday night, 12 May, on an off-duty PSNI officer in the West Tyrone town of Spamount.
Local Sinn Féin MP Pat Doherty said:
"I utterly condemn this attack. It is wrong and such attacks serve no useful purpose.
"Politics on the island of Ireland have changed absolutely and irreversibly.
"There have been enormous political achievements over the last decade. The Sinn Féin Peace Process strategy and strategy for Irish unity has been at the heart of taking us forward.
"No single attack or incident such as this is going to drag us backwards."
Deputy First Minister Martin McGuinness said:
"The elements within our society who perpetrated this act have nothing to offer. They are without mandate or strategy and represent no one. I would encourage anyone with any knowledge regarding this attack to contact the police immediately and assist them fully in their enquiries. I would also like to commend the selfless actions of the passerby whose quick thinking saved this police officer's life."