8 May 2008 Edition
Billl will ensure strong and effective Victims' Commission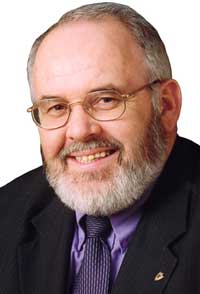 FRANCIE MOLLOY, Sinn Féin spokesperson on Victims issues has said that a Bill which passed through the North's Assembly this week would ensure that a strong and effective Victims' Commission in the Six Counties is put in place.
"This is about delivering for victims. We have four commissioners in place with a blend of skills and experience which can and will make a real difference for victims and survivors. We have secured £36m of funding. We are determined to drive this agenda forward", Molloy said.
"It is about putting a Victims' Commission in place over 10 years after it was first recommended and after 10 years of inaction by both British Direct Rule Ministers and the previous incumbents of the Offices  of First and deputy First Minister – the SDLP and UUP.
"The DUP and Sinn Féin have reached an agreement on the way forward. It will ensure a strong and effective Victims Commission is put in place.
"Let us focus on that. Let us focus on the needs of victims and survivors and avoid the sort of petty political point scoring which has unfortunately been the approach of the other parties to date. The Victims' Commission needs to be allowed to get on with its work and all members should support this important work", he said.