24 April 2008 Edition
NIO bid to exclude GAA from compensation scheme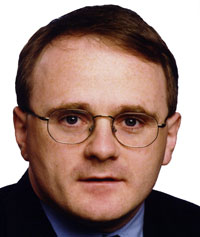 A PLAN to exclude GAA halls from an Northern Ireland Office compensation scheme for local halls damaged in attacks has been slammed by Sinn Féin MLA Barry McElduff.
McElduff who is Chairperson of the Northern Assembly's Culture Arts & Leisure Committee said:
"In the course of recent years there has been an unwelcome upsurge in attacks on both Orange Halls, GAA halls and other community facilities. The PSNI figures indicate that around half of the attacks on Orange Halls are sectarian. All of these attacks need to be condemned.
"However the decision of the NIO to bring in a scheme which is designed to deliberately exclude GAA premises from being compensated after any attack is unacceptable. This scheme is not about 'community' halls as the NIO would have us believe. It is about compensating the Orange Order. The fact that the announcement came after a meeting with senior Orangemen says it all.
"This is yet another blatantly sectarian scheme emanating from within the NIO and clearly undermines efforts being made at a political level to tackle sectarianism and division within society.
"This scheme along with the rate relief scheme needs to be changed to include the GAA. Otherwise this direction is completely unacceptable and we let the NIO know this in discussions last night."