10 April 2008 Edition
New Fianna Fáil leader Cowen urged to prepare for Irish unity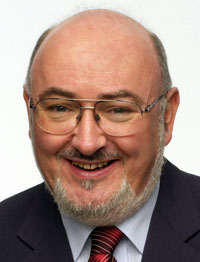 THE NEW Fianna Fáil leader needs to inject renewed energy into the all-Ireland political process and to work with all parties to promote and prepare for Irish unity, Sinn Féin Dáil leader Caoimhghín Ó Caoláin said on Wednesday after Brian Cowen was elected, unopposed, in succession to Bertie Ahern.
As leader of Fianna Fáil, Brian Cowen is now in line to become Taoiseach on 7 May.
Congratulating Brian Cowen on his appointment, the Sinn Féin TD said his appointment should offer the Irish people a fresh opportunity for a new direction in Government policy.
"Such change must include the delivery of a truly equitable health service, the prioritisation of education and other public services and abandoning the privatisation agenda.
"After years at the helm of this country's health service, Minister Mary Harney has failed at every turn. Bertie Ahern has sat back and watched the saga unfold. Brian Cowen has a real opportunity to transform the delivery of health services but only if this is driven by a change in Government policy."