6 December 2007 Edition
Further threats against republicans in Belfast and Antrim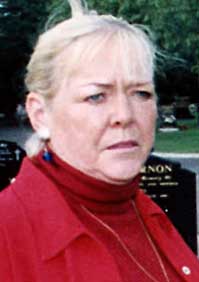 Sinn FÉin representatives in Belfast and Antrim have once again been the target of threats by micro groups claiming to be republicans.
Sinn Féin's Gerry Kelly has branded those behind the latest bomb threat to councillor Briege Meehan as, "a disgrace". The North Belfast MLA was speaking after bomb warnings and threats were made against a number of republicans across Belfast over the course of last weekend.
"These so-called republicans have nothing to offer the people of Ireland," said Kelly.
In the latest act of intimidation directed against her, Briege Meehan was told by the PSNI that the so-called 'Real IRA' left a bomb at her Ardoyne home in the early hours of Monday morning, 3 December. However, after searches in the vicinity of the Meehan home, nothing was found.
Sinn Féin President Gerry Adams and Ardoyne republican Eddie Copeland were also threatened by bomb hoaxers.
Gerry Kelly went on to say:
"The targeting of Briege Meehan, by people who claim to be republicans is a disgrace. She has only just lost her husband. Between the two of them the Meehans have given a lifetime of commitment to republicanism.
"These people calling themselves republicans have nothing constructive to offer the republican struggle. Their actions only cause disruption to the local community. Their so-called targets are, in fact ,republicans.
"These threats, like those in the past from the British state and their loyalist surrogates, will not undermine the commitment of republicans to Irish unity and a just and lasting peace."
Meanwhile, Sinn Féin North Antrim MLA and Policing Board member Daithí McKay has condemned threats against local Sinn Féin Councillor Anita Cavlin.
On Monday, a caller phoned the council offices and told them that they were holding Councillor Cavlin against her will. In a follow-up call they claimed that Councillor Cavlin had been shot and killed. Dáithí McKay said:
"This sick threat has caused much distress. However, these types of threats will not have any impact on Sinn Féin policy or political activity.
"Those who make such threats offer our communities nothing and they will not deflect Sinn Féin from pursuing our objective of Irish unity."