1 November 2007 Edition
Sinn Féin councillor target of 'aborted' attack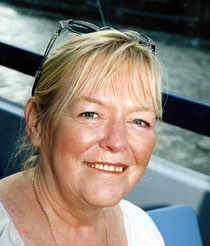 WITHIN DAYS of being warned she was under threat from what the PSNI described as "dissidents" Sinn Féin Councillor Briege Meehan was told she was the target of an 'aborted' attack last week.
Meehan, who sits on Newtownabbey Council, was one of five Sinn Féin representatives warned on two occasions last week that their lives are under threat.
On Thursday 25 October, the PSNI came to Meehan's home at 6pm to tell her that she had been targeted for attack earlier that day but those involved had called the attack off.
Meehan told An Phoblacht:
"Obviously, we have to take these threats seriously but neither the threats nor this 'aborted' attack will stop me from representing the people from this community who voted for me."
Sinn Féin South Antrim MLA Mitchel McLaughlin reaffirmed that the party will not be deflected from its path by threats from "micro groups".
"Last weekend, five Sinn Féin councillors from North Belfast and Newtownabbey, who are nominated to the local District Policing Partnerships, received threats instructing them to resign these positions.
"They have made it clear that they will remain on the DPPs.
"Now one of those threatened has been informed that a planned attack on her was 'aborted'.
"Briege Meehan is fighting hard within a unionist-dominated council for the rights of nationalists and republicans, yet these so-called republicans, who have done nothing to defend the rights of the people from this community, threaten her.
"Those behind this campaign need to reflect long and hard about their position. They have joined the ranks of those – including the British state and their surrogate loyalist gangs – who have threatened Sinn Féin public representatives and members.
"These threats and campaigns of violence against our party failed in the past to stop us representing the people who elect us and they will fail in the future."