4 October 2007 Edition
45 cops quit to dodge probes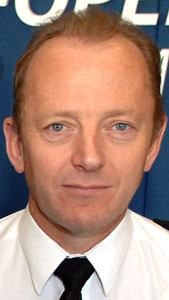 PSNI Chief Constable Hugh Orde has been challenged by Sinn Féin to explain why 45 PSNI officers have been allowed to escape punishment for a range of criminal offences - including downloading child pornography - by taking early retirement.
The Policing Board has been told that 11 PSNI officers have been sacked in the past 12 months for various offences. But another 45 have got away with their pensions by taking early retirement.
Offences include assault, unauthorised discharging of weapons, loss of a firearm, theft, drink-driving and fraud.
Sinn Féin Policing Board member Martina Anderson said officers have been allowed to evade investigation or prosecution. She added:
"It also a concern that, by taking early retirement, these officers are not obliged to co-operate with any Police Ombudsman investigation."