9 August 2007 Edition
The Matt Treacy Column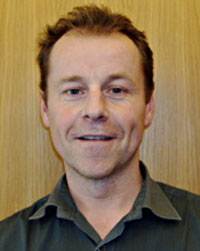 Heroes
Ernest Hemingway wrote that "As you get older it is harder to have heroes, but it is sort of necessary."
I think I know what he meant. As one advances in years the heroes of ones youth tend to be revealed as creatures of clay. Of course it helps if they have died young before they have been exposed to the need to accommodate themselves to the realities of life. Sometimes they die because of their refusal to do so. Which is why they are heroes I suppose.
Sporting heroes are different. They remain in our consciousness as they were when they played, not as they may have become after their playing days are over. But of course it helps if they retire and move on with the same dignity and courage they displayed on track or field or in the ring. Which is why Muhammad Ali remains one of the great heroes of our time.
It is invidious to pick out heroes from among today's hurlers and footballers but there are some who already have heroic status. Even a tired and cynical old curmudgeon like myself can recognise that trait in Dan Shanahan. Hurlers such as he come along but rarely. Players whose feats change the course of games and even define an entire championship. DJ was such a player and Dan's goal-scoring this year has been the leitmotif of Waterford's wonderful run.
At the risk of suggesting that my cynicism has been replaced by a gibbering senility, watching Waterford puts me in mind of what the legendary Chicago Bulls coach Phil Jackson said about sport being about the joy of playing every single moment as if it might be the last. As if nothing else matters. 
And there was you thinking that Treacy could only write gushing overblown Cartlandesque hyperbole about the Dubs!
As for why heroes are necessary well just look around you. They suggest that all the rest of the crap might actually mean something.
Waterford's victory over Cork means that either themselves or Limerick will provide the somewhat exotic opposition for Kilkenny in the final. Waterford have not been there since 1963, when the Cats beat them, nor Limerick since 1996. Waterford have not won the All Ireland since 1959, nor Limerick since 1973.
It has been Limerick's cruel fate on their last three final appearances to have been at the losing end of historic victories by Wexford in 1996, Offaly in 1994 – in what was surely the most amazing turnaround in any final – and Galway in 1980. At least if they do reach this year's decider they will have the goodwill of the country on their side. Unfortunately that will not be the case on Sunday and I just feel that Waterford have built up a momentum and a confidence that will not be denied.
Tyrone exited the championship at the hands of Meath. Not with a bang but a whimper. In truth they have never been the same team since Peter Canavan hung up his boots after the 2005 final victory and some of the younger players are just not up to it yet. Even their legendary doggedness was noticeable for its absence.
The question posed is how good are Meath? They did what they had to do and were perhaps more comfortable winners than the two point margin suggests. Worrying for them was the manner in which Cavanagh and Mulligan exposed their defence for two goals and their own inability to finish the game when they had ample opportunities following Geraghty's well taken goal early in the second half.
They are good, however, and are improving and they revel in both the big time and Croke Park. They will love meeting Cork and they will, I think, beat them. The Cork/Sligo match was pretty dismal to watch and Cork's version of "puke football" was sufficient to both ruin the game as a spectacle and expose Sligo's severe limitations.
The other conundrum to be solved following Tyrone's exit is by what standard to measure Ulster football, if such a beast exists. Tyrone's deficiencies, ruthlessly exploited by the Royals, were hinted at by both Fermanagh and Monaghan and perhaps covered over by their annihilation of Donegal who some thought of as contenders.
However, the very fact that Tyrone still won Ulster suggests that it is not so much a case of the others catching up as Tyrone and Armagh having slipped back significantly. The weekend's quarter finals will tell a tale but I will be surprised if either Monaghan or Derry are still around on Monday morning.
And now that is the sort of thing that may come back to haunt me!
While none of it compared to the Waterford/Cork hurling, the best football entertainment of the weekend was provided by Wicklow and Antrim. It was end to end stuff that never faltered even in the gruelling 20 minutes of extra time.
The year began with high expectations for Wicklow with the arrival of Mick O'Dwyer. A disappointing league and an agonising first round Leinster defeat by Louth after two replays somewhat dampened all of that but in fairness they kept to it and it was great to see them gaining some reward for all their efforts.
Again, invidious to select any heroes but Leighton Glynn again proved that he is one of the most innovative and dangerous players in any county. And having seen him playing hurling, I can attest to his prowess with the stick as well.
And there was good news in the lower echelons of hurling with Westmeath having been granted readmission to the Leinster senior championship following their Christy Ring final win over Kildare.
There is huge work being done in Kildare at underage level and while they will have been somewhat disappointed that the year did not yield better results they are on the right track. Although my nephew in Naas claims he will declare for the blue and navy!

An Phoblacht Magazine
AN PHOBLACHT MAGAZINE:
Don't miss your chance to get the second edition of the 2019 magazine, published to coincide with Easter Week
This special edition which focuses on Irish Unity, features articles by Pearse Doherty, Dr Thomas Paul and Martina Anderson.
Pearse sets out the argument for an United Ireland Economy whilst Pat Sheehan makes the case for a universally free all-island health service.
Other articles include, 'Ceist teanga in Éirinn Aontaithe', 'Getting to a new Ireland' and 'Ireland 1918-22: The people's revolution'.