14 June 2007 Edition
Minihan co-opted onto Dublin City Council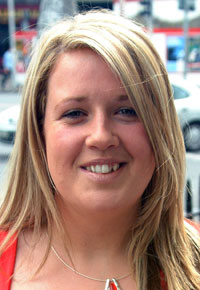 Dublin  Sinn  Féin's  Louise  Minihan was this week co-opted onto Dublin City Council after Ballyfermot Councillor Tony Smithers stepped down due to  family  commitments.   Councillor Minihan said she looked forward to working  with  the  other  Dublin Sinn Féin Councillors on implementing Sinn  Féin's  vision for Dublin.
Minihan will work as a full time  councillor in the Ballyfermot Ward and aims to focus on addressing the  many  issues  facing  the people of Ballyfermot such as the lack of social  and affordable housing, the lack of affordable childcare places, anti-social behaviour and the drugs crisis.
Speaking  after her co-option on Monday evening Minihan thanked Tony Smithers for all the hard work he has done in Ballyfermot and wish him and his family all the best with their future plans. She also thanked her family, partner, son and the Sinn Féin organisation in Ballyfermot for the support and encouragement they had shown.