3 May 2007 Edition
Unionist paramilitaries in a state of flux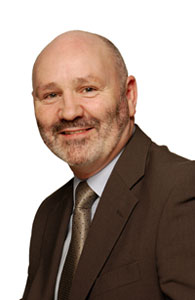 BY LAURA FRIEL

A statement from the UVF and Red Hand Commando expected this week will fall short of a commitment to decommission its weapons but media reports are speculating that the leadership of the unionist paramilitary group plans to convey the message that its weapons have been put away, never to be used again.
British Secretary of State Peter Hain said last week that unionist paramilitaries groups risk being "left behind" if they did not decommission and engage in the peace process.
PSNI Chief Constable Hugh Orde urged unionist paramilitaries to deal with the issue of arms through the "proper channels". To date the UVF and UDA have ruled out meeting General John de Chastelain, head of the International Independent Decommissioning Commission.
Orde's comments followed a meeting with PUP MLA Dawn Purvis who also held meetings with Methodist minister Harold Good and Presbyterian moderator Ken Newell. Good was one of two church representatives invited to witness the IRA putting weapons beyond use in 2005. The PUP also travelled to Dublin recently to meet Taoiseach Bertie Ahern.
Most nationalists remain sceptical about the intentions of unionist paramilitaries especially given the fact that their 1994 'ceasefire' commitment has never been honoured. It also comes at a time when over a hundred nationalists have been warned of a UVF threat against their lives.
Meanwhile internecine violence within the UDA is feared as a stand off between two rival factions around Belfast emerged last week. A group of up to 200 unionist paramilitaries gathered in Rathcoole estate on Sunday afternoon following rumours that thousands of 'mainstream' UDA members threatened to invade the estate and attack the homes of local members. A similar gathering was reported to have taken place in the rival Tigers Bay area.
Tension followed the expulsion of former UPRG member Tommy Kirkham and associate Gary Fisher from the UDA last week.
Sinn Féin's Alex Maskey said he welcomed any step in the right direction by the UVF and urged the UDA to do the same.
"Nationalist communities should not have to live in fear of sectarian attack by armed unionist groups and unionist communities should be freed from this endless round of internecine feuding by rival paramilitary groupings," said Maskey.