3 May 2007 Edition
M3 work halted after discovery of massive pre-historic site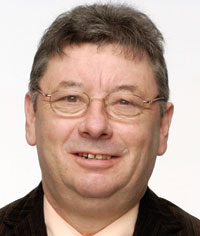 An Irish Government order stopping work on the M3 Motorway was made on Tuesday after a massive pre-historic site was discovered at Lismullen beside the Hill of Tara in Couty Meath.
Sinn Féin general election candidate for Meath West, Councillor Joe Reilly welcomed the decision.
"Sinn Féin has being saying for a long time now that Tara and its surrounding hinterland are of huge significance in terms of Ireland's history and heritage. Today's discovery, of an archaeological site the size of three football fields, proves the significance of this site.
"I welcome the Minister's order to stop work on the motorway that would have destroyed this hugely important piece of Irish heritage. There is a viable alternative route for the motorway that has been proposed by Sinn Féin. The Minister must now take this route into consideration", Reilly said.