29 March 2007 Edition
Dáil General Election Profile : Felix Gallagher, Dublin West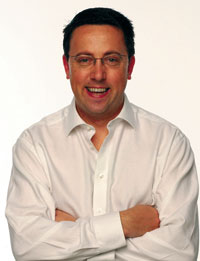 A man not easily kept quiet
Fingal County Councillor Felix Gallagher (35) is the Sinn Féin general election candidate for Dublin West. A big Celtic fan who studied Economics at Glasgow University, he talks to Ella O'Dwyer about his upbringing, his 13 years in Dublin that has seen him marry and have three young children, and his work managing a grassroots community development project in Corduff, West Dublin.
Probably one of the most redrawn constituencies in the 26 Counties, Dublin West includes Castleknock, most of Mulhuddart and Corduff as well as Carpenterstown, Barberstown, Clonsilla and Ongar. It currently has three TDs: Junior Health Minister Brian Lenihan (Fianna Fáil), Joan Burton (Labour) and Socialist Party TD Joe Higgins. Former TDs include Fianna Fáil's Liam Lawlor.
What brought you to Dublin?
I'm from the Ormeau Road, in Belfast, but I went to study Economics at Glasgow University when I was 18. That's where I met my wife, Sinéad. Her parents were Dubs so when she returned to Dublin in 1994 I followed her.

So what got you interested in republicanism?
My parents separated for a few years when I was about five years old and my mother, brothers, sisters and myself returned to her native village of Bessbrook in South Armagh.
We lived in various places around Newry and Bessbrook. It was the time of the blanket protest and the 1980 Hunger Strike. Also, Ray McCreesh, who died on hunger strike in 1981, was from the neighbouring village a mile away. All of that had a big impact on me.  So even as young children we were highly aware of what was going on around us.
When I was 10 or 11 my parents got back together and we returned to Belfast to live with my father.
My mother's family were republican. Her  brothers and sisters were involved during the Border Campaign of the 1950s. Her maiden name was Anne Smith and she was a cousin of  Volunteer Paul Smith, who died in a premature explosion in Edentubber in 1957. Paul was not just her cousin, he was her next-door-neighbour and best friend.
My mother is republican though my da isn't. He's from Cork and his grandfather was an RIC man. But he's starting to mellow in his old age. He actually gave Alex Maskey his number six preference [Laughs].

When you moved to Dublin you worked for 18 months as a proof-reader with An Phoblacht from 1994. Then what?
I was active in the Carroll/Ashe Sinn Féin Cumann in Cabra for about five years before moving to Blanchardstown, where I joined the Joe McDonnell Cumann. With 15 members it's not the biggest cumann but they're Trojan workers.

You became a Sinn Féin councillor on Fingal County Council in September 2004 and you also manage a community development project in Corduff. All that on top of raising a young family. There can't be much time for relaxing.
Apart from Celtic, I love fly fishing but now I don't get the time to follow up on any of that.  I've two young children - Oisín, who's three, and Aoife who's two – and another on the way. But changing nappies and the like was never a bother to me as I come from a family of ten children. I'm the fourth youngest and I was always surrounded by young nieces and nephews. Anyway, I enjoy helping people and I love community work – empowering people to solve their own problems.

Just how do you go about empowering the people around you and what are the problems in your community?
Fingal is the fastest-growing constituency in the state. There's a population explosion without the necessary infrastructure. In just ten years the population has doubled from 50,000 to 100,000.
The complete lack of social planning is a huge factor. Over the last 30 years, estate after estate was thrown up with absolutely no resources.  At a community level we've been training local people to address community issues themselves, ensuring the community has an active role in determining solutions appropriate to this area and for them.
Corduff has been ear-marked for a Primary Healthcare Centre in 2010 and we've trained up some people to research issues and source information that'll identify the needs of families here and the best ways of addressing those needs.
It's about providing what people want, not what the bureaucrats want.

Transport congestion is a big problem in this constituency, isn't it?
It can take two hours to travel into the city centre. In fact, there's a record of it once taking three hours to get into town. I could drive to Coleraine in County Derry in that time!
Commuters are faced with this gridlock every weekday and it's not confined to peak travel hours. What's more they have to pay a €1.90 toll each way for the hardship. Most of these motorists are on their way to work to earn a wage and pay their tax. This form of double tax is unjust and if in Government we will abolish road tolls.
I'm also calling for the provision of an additional 500 Dublin buses as a measure to improve the public transport situation.

You've been critical of Health Minister Mary Harney's gifting of land at Connolly Hospital for a private hospital.
The reason given by the Minister for this give away of public land with massive tax breaks for her speculator friends was that it would dramatically free-up public beds in public hospitals by taking those with private insurance out of Connolly and into the private hospital next-door. But her figures show that the 'value for money' argument is very dubious.
This co-location policy is morally unsound as it reinforces a two-tier system. And we now know that it is both financially and economically unsound. Whatever justification exists at the other hospital sites that have much higher private patient use, there can be no justification for it at Connolly Hospital.
Public money should be spent in the public system only on services that are available to all based on need alone.

What about public safety and crime?
I also work – or try to work  with the Joint Policing Committee (JPC) here in Dublin West. It's a pilot scheme that was designed to improve the quality of service from the Garda and create greater transparency of community policing. It's about bringing a co-ordinated approach to the problems of crime, public disorder and drug abuse.

You say "try to" – why?
There's been a calculated attempt by other political parties to exclude Sinn Féin from the JPC. This is ironic given that Sinn Féin is commited to working for a just and fair policing system in this country, North and South, as proven by the outcome of the Extraordinary Ard Fheis last month.
Councillors are supposedly only allowed to be on the JPC if they are part of a  'political grouping' but this hasn't stopped them from accepting the Progressive Democrats' one and only councillor onto the committee!

So you have no voice there, then?
They can't keep me quiet that easily! I'm here to represent the families who live here. All this carry-on by the other parties doesn't stop me from making a very significant impact from the public gallery, submitting questions and proposals. And I will have a place on a policing sub-committee when it is established next month.
Wherever I am, the people in Dublin West can be sure the powers that be will hear their voice. When I'm elected as a TD for Dublin West, the establishment parties won't be able to keep me quiet there either.

An Phoblacht Magazine
AN PHOBLACHT MAGAZINE:
Don't miss your chance to get the second edition of the 2019 magazine, published to coincide with Easter Week
This special edition which focuses on Irish Unity, features articles by Pearse Doherty, Dr Thomas Paul and Martina Anderson.
Pearse sets out the argument for an United Ireland Economy whilst Pat Sheehan makes the case for a universally free all-island health service.
Other articles include, 'Ceist teanga in Éirinn Aontaithe', 'Getting to a new Ireland' and 'Ireland 1918-22: The people's revolution'.