29 March 2007 Edition
Life of Larry Marley to be commemorated in Ardoyne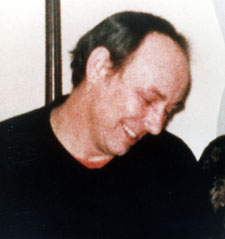 Republicans from across Belfast will gather in Ardoyne on Sunday to commemorate the life of Larry Marley.
The former IRA prisoner was murdered by the UVF at his home on Havana Gardens 20 years ago on April 2, 1987.
The 41-year-old's funeral was held up for three days by the RUC who refused to pull back heavily armed riot police from outside the family home to allow the funeral to proceed with dignity.
The RUC's treatment of the Marley family led to heavy rioting throughout Belfast.
A plaque commemorating Larry's life will be unveiled by his widow, Kate, at 7pm on Sunday.
This will be followed by a dedication by Holy Cross priest Fr Aidan Troy and a speech by local Sinn Féin councillor Margaret McCleneghan.
Later on that evening a function celebrating Larry's life is to be held in the Glenpark.
A DVD will be shown including parts of an interview he did with a Swedish TV crew on his release from the H-Blocks in 1985.
Sinn Féin MLA Gerry Kelly, Maze escapee Bik McFarlane, and North Belfast News editor Sean Mag Uidhir are also scheduled to talk about their friend and his life as a republican activist.
Larry's funeral is regarded as a pivotal moment in bringing about an end to RUC attacks on the funerals of dead republicans.
The Ardoyne man spent 14-years in prison for offences relating to membership of the IRA and he broke out from Newry Courthouse in 1975 spending a year on the run before he was recaptured.
Following another escape attempt he was moved to the H-Blocks where he spent almost four years on the Blanket protest.
He was one of the key planners of the 1983 Maze prison breakout not taking part in the escape because his release date was close.