22 March 2007 Edition
Election worker in gun threat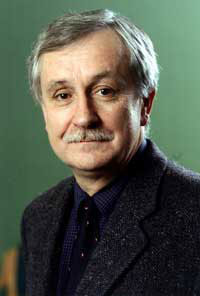 A Sinn Féin election worker was targeted by unionist paramilitaries as he made his way to work last week, just days after the North's Assembly elections.
The man, who didn't wish to be identified, was followed by three men in a blue Astra car, as he drove along the Carncastle Road near Larne, County Antrim on Saturday, 10 March.
At the Millbrook roundabout the Astra pulled up alongside his vehicle and the man in the back seat pointed a handgun at the Sinn Féin member. The party activist drove off towards Larne while the driver of the Astra turned his vehicle onto the Belfast road and sped away.
Speaking to An Phoblacht Oliver McMullan, Sinn Féin candidate for North Antrim in the Assembly election acknowledged that the incident may have been, "more about intimidation than an actual attempt on the man's life".
But he added: "This incident highlights the fact that loyalists are still active in the East Antrim area and they are still intent on intimidating nationalists".
McMullan said that during the election campaign he found that nationalist voters were afraid to open their doors to Sinn Féin canvassers for fear of being identified as a Sinn Féin supporter and that many nationalists didn't cast their votes as their polling stations were situated in hardline loyalist areas.
"A lot of this fear stems from the fact that there are tensions within the UDA and that the so-called South East Antrim Brigade has broken away from the mainstream organisation.
"Sectarian attacks and intimidation haven't really stopped in the general Larne and East Antrim areas and it doesn't help when Sammy Wilson, the MP for the area, makes the kind of remarks he made in his victory speech when he was elected on 8 March.
"He said three things that made him happy were the orange glow on the moon at the recent eclipse, the 'Queen' being played in Croke Park and Celtic being beaten.
"That was a disgraceful thing to say given that people wearing Celtic tops were constantly being attacked in his constituency".
McMullan called on community workers within loyalist areas and unionist politicians to work with nationalist representatives to bring, "the sectarian intimidation that has blighted the lives of nationalists in the East Antrim area to an end".
Meanwhile a 17-year-old Catholic was stabbed in the face after he was set upon by a uninionist gang in the Shaftesbury Square area of Belfast.
The attack, on Sunday 18 March, saw five men confront two youths near the Dublin Road. One of the youths suffered a stab wound to the face while his friend was punched around the head.