11 January 2007 Edition
Policing: Bankrupt nature of SDLP policy exposed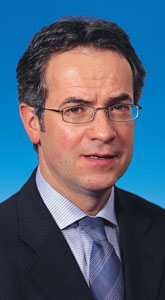 Attwood hypocrisy on PSNI
West Belfast Sinn Féin Councillor Paul Maskey accused the SDLP Policing Board member Alex Attwood of complete hypocrisy after he publicly condemned new PSNI powers to enter buildings and seize documents even though the SDLP did not oppose this measure during the consultation period.
"During the SDLP time on the Policing Board we have witnessed Alex Attwood and his colleagues purchase thousands of plastic bullets, reintroduce CS gas onto our streets and allow the political detectives to collapse the power sharing Executive", Maskey said last Tuesday.
He continued: "Alex Attwood's complaints about the introduction of repressive powers to allow the PSNI to enter buildings and seize documents hold little water. These measures were proposed months ago by the NIO. The SDLP did not even respond to the proposals, let alone oppose them.
He continued: "Sinn Féin was the only party to formally respond and politically oppose these. Other parties fixate on the Policing Board's achievements. In reality, it has failed to hold the PSNI to account on political policing and collusion.
"This latest episode exposes graphically the bankrupt nature of the SDLP policing policy. They will privately acquiesce to every demand made of them by the PSNI while at the same time seeking to convey an image of holding the force to account."