16 November 2006 Edition
Shocking Leas Cross report indicts government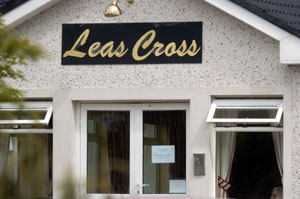 Friday, 10 November saw the publication of the 26 County Health Service Executive (HSE) commissioned report into deaths at Leas Cross, a north Dublin nursing home. The report's author Professor Des O'Neill concluded that what he had uncovered amounted to "institutional abuse."
O'Neill reviewed the case notes on 105 people who died in the centre or shortly after being transferred from there to hospital between 2002 and 2005.
Shockingly the report states that it would be "a major mistake" to take the Leas Cross case as an isolated incident. The issue of humanitarian care for the elderly was one that had been ignored by the government, health boards and professional bodies. There was he said "scant evidence" that the state had taken seriously the welfare, and indeed lives, of the people in care in any serious fashion.
Not surprisingly the Department of Health has said that criticisms made of it were "out of context."
The Leas Cross scandal came to light not through the actions of any state body or professional association, when the Daughter of Dorothy Black, who had died shortly after being transferred from Leas Cross to Beamount  Hospital, told the Dublin City Coroner in 2005 that her mother had bed sores "the size of melons" when she arrived at Beaumount.
A major criticism contained in the report was inadequate staffing levels which many have said is a feature of private nursing homes run for profit.
Commenting on the report Sinn Féin spokesperson on Health and Children Caoimhghín Ó Caoláin TD stated that the government needed to "end the over-reliance on private nursing homes for the care of older people and to ensure that all those who wish to be cared for in their own homes can be facilitated with the full support of all relevant State services."
Shocking as the Leas Cross report reads, Ó Caoláin criticised its terms of reference as being too narrow. He also said that the families of the deceased had been denied the opportunity to give evidence despite the fact, that they were invaluable eye witnesses to what had gone on.