21 September 2006 Edition
Sinn Féin and PUP to work together to combat sectarianism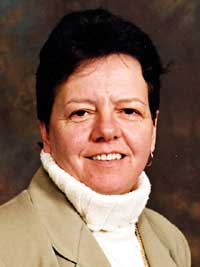 Sinn Féin and the Progressive Unionist Party have confirmed that they will work together to combat sectarianism in Derry. In a joint statement Councillor Lynn Fleming, Sinn Féin Mayor of Derry, and Leslie Mitchell of the PUP said the two parties had committed themselves to a process of dialogue in order to develop initiatives based on agreed community issues. These initiatives would work within and between the two communities, they said.
The parties had discussed recent sectarian violence around interface areas in Derry such as Irish Street and the Fountain Estate, and they emphasised the need to show leadership and not be afraid to take risks.
The parties expressed the hope for an end to the common experience of poverty and sectarianism. In that context, Sinn Féin and the PUP have been discussing issues such as unemployment and the need for more social housing.
The unprecedented joint statement is the culmination of a number of meetings that took place over the summer. The initial meetings were described as extremely difficult by Leslie Mitchell. He went on to say that loyalists recognised that they had to talk to their enemies in the search for peace.