1 September 2005 Edition
Fian Jim Templeton commemorated in Lower Ormeau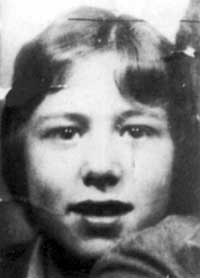 A commemoration parade held along the Lower Ormeau Road in South Belfast on Sunday 28 August marked the 30th anniversary of the assassination of Fianna member Jim Templeton.
Jim, who had joined the Fianna in 1973 at the age of 13, was shot dead by loyalist gunmen as he stood outside the Rose and Crown Bar in August 1975 two years later.
At the ceremony, chaired by Short Strand Sinn Féin representative Deborah Devenny, Jim's sister Greta read a statement from the family and wreaths were laid on behalf of the Republican Movement, his friends and family.
Alex Maskey MLA addressed the crowd of 200 and emphasised the need for young people today to get involved in the community to help tackle anti-social behaviour and raise drug awareness.