1 September 2005 Edition
Irish republican held in Spanish jail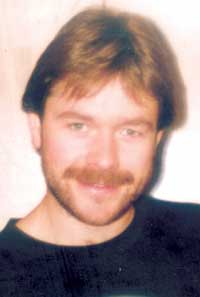 Leonard Hardy, the 44-year-old Irish republican detained by Spanish authorities following an extradition request by Germany, remains in prison in Madrid. On 17 August he was arrested in Terremolinos while on holidays with his wife. This followed an international arrest warrant issued by German authorities in relation to an IRA attack on a British Army base in Osnabrück in 1989.
His brother Basil Hardy has called on the Irish authorities to oppose this move to extradite him to Germany and has requested their assistance in this regard. He said "pressure has to come from the Irish Government. They need to ask for Leonard to be sent back to Ireland because the Good Friday Agreement is in place."
He added "the Irish Government need to say to the Spanish and German Governments that they don't want to have this man extradited to Germany. There is no reason to extradite him over something that happened over 16 years ago. He has served five years in jail in Ireland. The Germans should recognise that those five years were served as part of a wider conflict in Ireland before the Good Friday Agreement. This can all be easily sorted out if the Irish Government intervene."
Originally from Belfast, Leonard Hardy has lived in Dundalk since he was released from jail in the mid-90s, he has lived openly and has regularly travelled abroad on holidays and according to his brother "has travelled freely 22 times on his own name and passport throughout Europe". In 1989, Leonard was arrested in Rosslare Harbour and charged with the possession of explosives. After serving five years in prison in Portlaoise, he was released.
Speaking to An Phoblacht from Spain on Tuesday, Leonard's wife Donna said that they were exploring all the legal avenues to have Leonard immediately released.