10 March 2005 Edition
Republicans want justice for McCartneys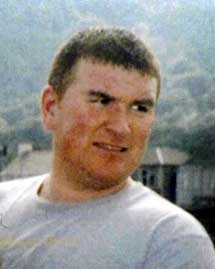 Sinn Féin chief negotiator Martin McGuinness has said he was surprised by the IRA's offer to shoot those it says were responsible for the murder of Belfast man Robert McCartney.
In a statement issued on Tuesday, the IRA gave further details of its investigation into the 30 January killing of Robert McCartney and said it had offered to shoot four people, including two IRA members, blamed for the January 30 murder.
Martin McGuinness said that he would not support such a move and was glad the shootings didn't happen, but added that the offer showed the IRA "would not cover up for or protect the perpetrators of the murder".
Responding to the latest IRA statement, the McCartney family repeated what they had told the IRA, that they wanted those responsible to be tried before the courts. They insisted: "For this family it would only be in court, where transparency and accountability prevail, that justice will be done."
Meanwhile, Sinn Féin senior negotiator Gerry Kelly repeated the party's call for the killers of Robert McCartney to come forward and for witnesses to provide the information necessary to secure convictions.
"Yesterday's IRA statement should have removed any concerns witnesses might have still had about coming forward," he said.
"It is a positive development and clear evidence of the wider republican desire to see those responsible for the brutal murder of Robert McCartney brought to justice.
"The IRA has ordered those involved in the killing to give a full account of their actions; it has made it clear that witnesses should come forward and provide any information they may have; and it has spoken directly to a number of key witnesses and given them assurances on their safety, and has provided assurances again through an independent third party.
"All of this is very important as pressure is maintained to bring the perpetrators to court."
Sinn Féin suspend seven
In a statement released on Thursday 3 March, Sinn Féin President Gerry Adams revealed that seven members of Sinn Féin from South and East Belfast had been suspended, without prejudice, from the party over the killing of Robert McCartney.
The Sinn Féin President revealed that at a meeting with the McCartney sisters he had been given a list of names, including seven members of the party, and acting on that list, seven members were suspended.
Said Adams: "As a political party, Sinn Féin is not in a position to carry out an investigation which would adequately establish the events surrounding the killing of Robert McCartney, but those named by the family are suspended from membership and from any involvement in Sinn Féin activity pending the outcome of the legal process."
In his statement, the Sinn Féin President said he was "deeply angry", over the involvement of a number of republicans in the killing.
"I am speaking for the broad republican constituency in publicly articulating my outrage and anger over what has happened," he said. "All of those involved in this horrific incident must make themselves fully accountable for their actions. Nothing short of this is acceptable."
Adams' statement disclosed that the seven had been instructed to "provide full and frank statements" about the events surrounding the killing of McCartney.
However, added Adams, "if any of these seven are found to have been involved in the events surrounding the death of Robert McCartney, or if they do not provide truthful accounts at this time as the McCartney family have requested, Sinn Féin will take further disciplinary action to expel these individuals."
Adams stressed: "Sinn Féin has no basis to make any allegations against any of these suspended members at this time, and some or all may be innocent of any offence. I have instructed my solicitor to pass their names to the Police Ombudsman."
On Saturday, 5 March, Robert McCartney's five sisters attended the Sinn Féin Ard Fheis for Gerry Adams' Presidential address and heard him reiterate his personal support and that of the party for the family's search for justice. Adams repeated that "I am not letting this issue go until those who have sullied the name of the republican cause are made to account for their actions".
He called for witnesses to come forward and added that "those responsible, and there's no way out of this, for the brutal killing of Robert McCartney should admit to what they did in a court of law".