24 February 2005 Edition
Football pitches cold house for nationalist teams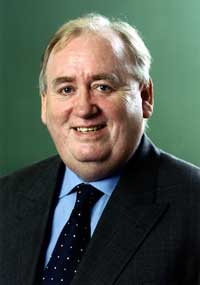 Sinn Féin Assembly member Fra McCann has called on Belfast City Council to review the running of Suffolk playing fields in West Belfast after it emerged that not one nationalist team has played there in the past year.
The council owned football pitches, in the mainly loyalist Suffolk area of West Belfast, are managed by members of the local football team, Suffolk FC, who are responsible for securing bookings from teams looking to use the site.
But, according to a Belfast City Council internal report, Suffolk FC have only managed to hire the playing fields out to 17 junior and five senior teams in the past year and not one of these teams is from a nationalist area.
McCann has called on the council to review the management agreement with Suffolk FC, as nationalists feel uneasy about playing there.
Football teams from nationalist areas used these playing fields in the past but were forced to stop after the pitches were strewn with broken glass and nails by loyalists before nationalist teams were due to play there.
Threatening graffiti has also been painted on walls at the entrance to the playing fields.