6 January 2005 Edition
Irish - Bahamas ferries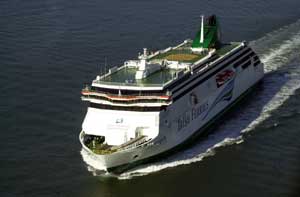 Irish Ferries workers have returned to work after their recent dispute over company proposals to outsource work.
Employees had always been prepared to negotiate on cost cutting and productivity but now Irish Ferries management have registered their MV Normandy vessel, which was at the centre of December's dispute, under a flag of convenience.
The ship is no longer an Irish vessel and is to be registered instead in the Bahamas and so does not have to operate under Irish employment laws, which includes the right to a minimum wage.
A spokesperson for the International Transport Workers Federation said that registering ships under flags of convenience allowed cost cutting through low wages, inadequate staffing and serious exploitation of seafarers