4 November 2004 Edition
More loyalist sectarianism in Coleraine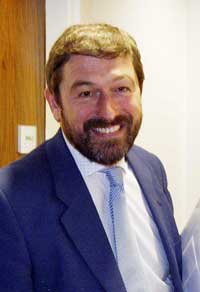 Sinn Féin Coleraine Councillor Billy Leonard has accused loyalists in Coleraine of trying to attack a Catholic man in the town at the weekend.
The man managed to escape but Leonard is appealing to republicans and nationalists in the town to be vigilant.
Leonard told An Phoblacht that a well-known loyalist, accompanied by a number of other men, were in a car and tried to stop the man.
"It appears that these loyalists are acting without any fear of being stopped," said Leonard. "Had they got this person the consequences might have been very serious indeed. It is time for these people to realise that their sectarianism will not be accepted nor will it win through.
"I am appealing to republicans and nationalists to be vigilant. We do not want to talk up a situation but neither can we ignore the reality of people being threatened by loyalist thugs."