14 October 2004 Edition
Why no plans to defortify PSNI stations in Fermanagh?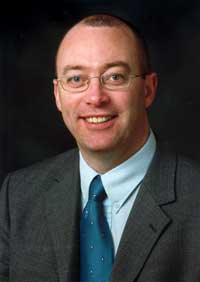 Last week, the SDLP published a list of 17 stations where defortification has been approved and funding secured. Fermanagh/South Tyrone Sinn Féin MLA, Thomas O'Reilly, has asked, however, why are none of these in Fermanagh?
"There are heavily-fortified PSNI stations all over the county from Beleek to Belcoo, yet it is six years on from the Good Friday Agreement and ten years on from the first IRA cessation," he pointed out. "The continuing levels of militarisation and patrolling by the PSNI are simply not acceptable.
"The SDLP has let down people in the Six Counties, in particular Fermanagh once again — they have failed to influence the Policing Board and behaving as a mouthpiece for the PSNI will not fool nationalists.
"Why does Fermanagh get such special treatment? We are trying to encourage tourism. What would any tourist travelling from Blacklion think when they crossed the border to Belcoo? Once they see an army style police barracks that would not be out of place in Berlin during the height of the Cold War, they will most likely turn around and drive back into Cavan and go to Donegal or Sligo. There is every reason to get rid of these police stations and no reason to keep them.
"We want to see policing in the Six Counties reflect the needs of the community. At present, it clearly does not; instead we have these Gestapo-style police stations, which no sane person would willingly walk into. The question has to be asked why does every small town in the Six Counties need some sort of replica Stalag 17 at its centre? Also, why in particular is Fermanagh left without hope of a reduction in the number of these buildings that for most nationalists provoke only horror and bad memories.
"Once again people West of the Bann are being targeted by the securocrats and let down by the SDLP. Sinn Féin will continue to seek demilitarisation and to seek a genuine implementation of the Patten Commission — not some sort of piecemeal, superficial approach."