3 June 2004 Edition
Sinn Féin deputy mayor uproar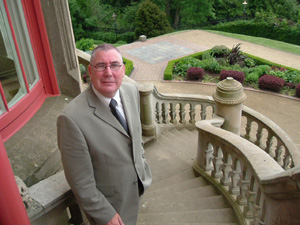 Sinn Féin Councillor Joe O'Donnell has been successfully elected as Belfast Deputy Mayor. This is the second time Sinn Féin has held the deputy's office in the North's largest city and follows the party's highly successful mayoral stewardship with Alex Maskey two years ago.
And for those with a taste for political drama, the election of O'Donnell had plenty to offer, with down-to-the-wire decisions and positions secured by a hair's breadth. And when the final count was declared, unionist uproar filled the debating chambers as the DUP's defeated candidate, Eric Smyth, accused the new Alliance Party mayor, Tom Ekin of having "blood on his hands".
The general belief that the Alliance Party and Sinn Féin had brokered a deal at first appeared misplaced when, with no guarantee that Alliance would support Sinn Féin's bid for deputy mayor, the party refused to support Tom Ekin in the first round.
But with the elimination of Chris McGimpsey of the UUP, the Alliance Party sought Sinn Féin's support to defeat DUP candidate Eric Smyth. Despite this support, Ekin only secured election as mayor on the casting vote of the outgoing Martin Morgan of the SDLP.
In the second act, the drama heightened as Sinn Féin battled it out against the DUP. Joe O'Donnell was not immediately elected after the three Alliance councillors abstained during the first round of voting. In the second round, despite the support of the Alliance councillors, the candidates were still neck and neck. With all votes cast and a stalemate of 25/25, the casting vote of the newly-elected mayor secured the position for the Short Strand representative.
Cries of "traitor" from the unionist benches accompanied Ekin's decision, while the DUP's Sammy Wilson jumped to his feet to hurl insults at Alliance and the SDLP. Ruth Paterson of the DUP shouted at Alliance, "we'll not forget this" and threatened "your days are numbered". The defeated Eric Smyth shouted, "your hands are covered in blood", to the new Mayor while describing Ekin as a "shameless traitor".
An unrepentant Tom Ekin said that the council had voted for progress and defended his decision to back O'Donnell. "We need to break away from this system of tribal voting. I hope he does a good job," said Ekin.
Welcoming his election as deputy mayor. Joe O'Donnell said what Belfast needed was "everyone working together". Sinn Féin intended to play its part, he pledged.