15 January 2004 Edition
The strength of the Cúige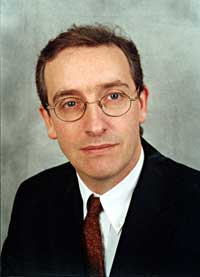 BY VINCENT WOOD
We can make massive progress this year towards reunification. The gains that we made in the Six-County Assembly elections were the culmination of good strategic thinking, organisation and, crucially in my opinion, the way in which comrades from throughout the island worked together.
This departure from the parochial focus on the local area — the 'constituency' if you like — represents the refocusing of efforts to work for the struggle as a whole; for the common goal that brought us all into political activism in the first place. It reminds us that we have strategic objectives that go beyond the local. We understand the need to work within the geographical boundaries of our localities, with clear electoral objectives and local knowledge to outreach with others in the area, but republicans are about more than the development of any given area. We understand that collective action and commonality of purpose make progressive politics.
This is why I believe that Cúigí are a necessary tier of the party. Of course, there are practical reasons for the decentralisation of administration to the regions, as represented by the Cúigí. As the party continues to grow, it is totally unrealistic to expect a small number of people based in Head Office to handle the whole gamut of administration. The first point of contact for Comhairle Ceantair should be the Cúige administrator. But it is more than these practical mechanisms. It is healthy for a dynamic radical organisation to look beyond what is good for the 'county'. The establishment parties are plagued by local personality contests and fiefdoms built around individuals or small cliques. This is not only bad for the people that they claim to represent, but also bad for those organisations and any remnant of principle or ideology left in them.
The Cúigí can take a truly objective look at party development, discipline and administration in the region. Local knowledge is still central. The collective experiences of Comhairle Ceantair and Cumainn, aired and shared at Cúige meetings, aid and assist local areas. Cúigí could and should be centres of training and set examples of good practice in a structured and manageable way throughout the region.
Local Cumainn and Comhairle Ceantair need to take a step back from parochialism and aim to ensure that members are freed up to work with the Cúige. Thinking locally, but acting nationally needs expression through structures. The Cúigí offer a template for the structured expansion of the party and the progression of our politics.