8 January 2004 Edition
Threat to SF Councillor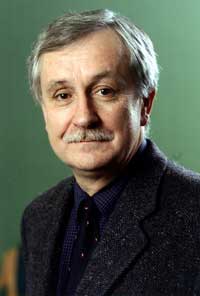 North Antrim Sinn Féin Assembly member Philip McGuigan has hit out at the UDA after they issued a public threat to his party colleague, Cllr Oliver McMullan, through a Ballymoney newspaper.
"Before Christmas, loyalist thugs attacked Catholic schoolchildren at an outdoor pursuits centre in Bushmills," McGuigan explained. "Oliver McMullan highlighted this incident in the press. After this, a statement was issued to a local Ballymoney newspaper from the UDA and was published in full. The statement is a clear threat to Cllr McMullan and we are taking it very seriously.
"I am calling upon unionist politicians in North Antrim to speak out against this threat and make it clear to the UDA that they do not endorse this sort of blatant intimidation.
"Sinn Féin will continue to represent people in North Antrim and elsewhere and we will not allow ourselves to be intimidated by this sort of naked sectarianism from unionist paramilitary gangs."